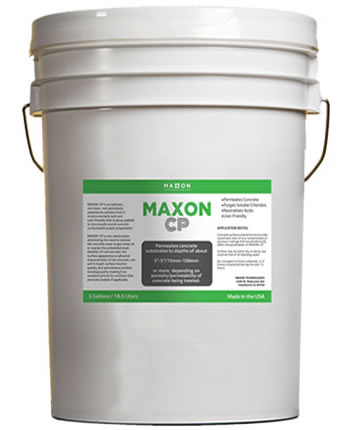 MAXON CP is amorphous in the absence of water and possesses the ability to repeatedly re-hydrate while performing three main functions:
Penetrates concrete substrates from 5.5 to 6 inches (up to ~150mm) below the surface.
Removes chlorides and salts from concrete substrate surfaces as well as below.
Creates an aqueous film that protects against water while allowing the concrete to continue to breath.
NOTE: Maxon CP is not a structural or restorative product and should only be used on substrates that are structurally sound.
Download Datasheet / Catalogue