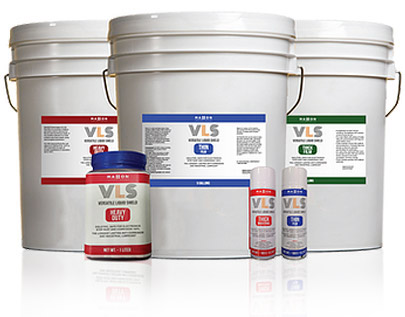 LUBRICATES, INSULATES, AND COMBATS CORROSION
VLS - Versatile Liquid Shield, by MAXON Technologies is an advanced solution to stop rust, corrosion and electrolysis. VLS prevents costly premature failure of electric, electronic and mechanical components, tools and equipment. Whether your need to combat corrosion, insulate a surface, lubricate mechanical components, or any combination of the above, VLS will provide long term protection.
Available in THIN (Float Coat), THICK, and HD (Heavy Duty) formulations.
VLS THICK - for industrial heavy duty applications
VLS THIN - ideal for small to medium applications
VLS HD - Heavy Duty, for extreme conditions
VLS THICK is dielectric to 9, 000 kVA
VLS THIN is dielectric to 40, 000 kVA
VLS THIN (Float Coat) is Industry Canada approved.
Approved under government design spec MILR-21006 (Ships) Navy Ballast Tank Protective Coating Specification. Navy and Coast Guard proven.
Application Instructions
PREP
Remove flaky rust scale (needle gun is fine).
Or pressure wash to remove loose or flaky debris.
Use VLS Thin for smaller cracks or seams before applying VLS Thick.
APPLICATION
VLS should be room temperature to spray.
Use a 12 to 15 thou. spray tip.
Turn the pressure down until the product sprays gently to reduce misting.
Double coating thickness on old porous surfaces.
TOP COAT
Compatible with any and all top coats.
VLS is essentially a liquid film top coat that stays wet.
Works extremely well with MAXON CRS or C2M.
VLS HD is dielectric to 9, 000 kVA.
VLS Thin is dielectric to 40, 000 kVA.
Project - Tug Boat Seaspan Foam
VLS THICK was applied in 1991 Picture taken June 2014
New metal is 100% rust free; new welds are still shiny, Old metal is rust stained but the rust has been stopped 100% for 25 years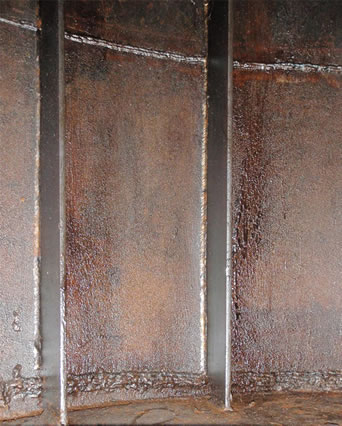 Download Datasheet / Catalogue